Sometimes you meet people who just fill you with endless joy. People that make you feel inspired and content. These three chaps did just that.
As some of you know I have been a fan of the band Beecake for sometime now. See a post I did about them here:
For my love of music - Beecake
. Over the past few months I have become great pals with Rick the one closest to the camera and when he knew Lee and I were going to be up in Scotland near Glasgow he invited me to meet up with him for a hot coco and a chat. Of course I jumped at the chance of meeting my new friend. So on the Friday before we were due to leave the boy took me to Glasgow. He didn't stay which now I am grateful for as it really boosted my confidence.
As I sat waiting for Rick and Paul I felt my mouth go dry and I started to panic a little but then I saw them. Smiles on their faces and a greeting a if I had known them forever and to top it off BJ came as well. Three wonderful Scots and I sat a table. I was like the cat that got the cream. Instantly I felt my nerves vanish as we settled into conversation as if it had known them all my life. Only person missing was Billy Boyd, next time right Billy?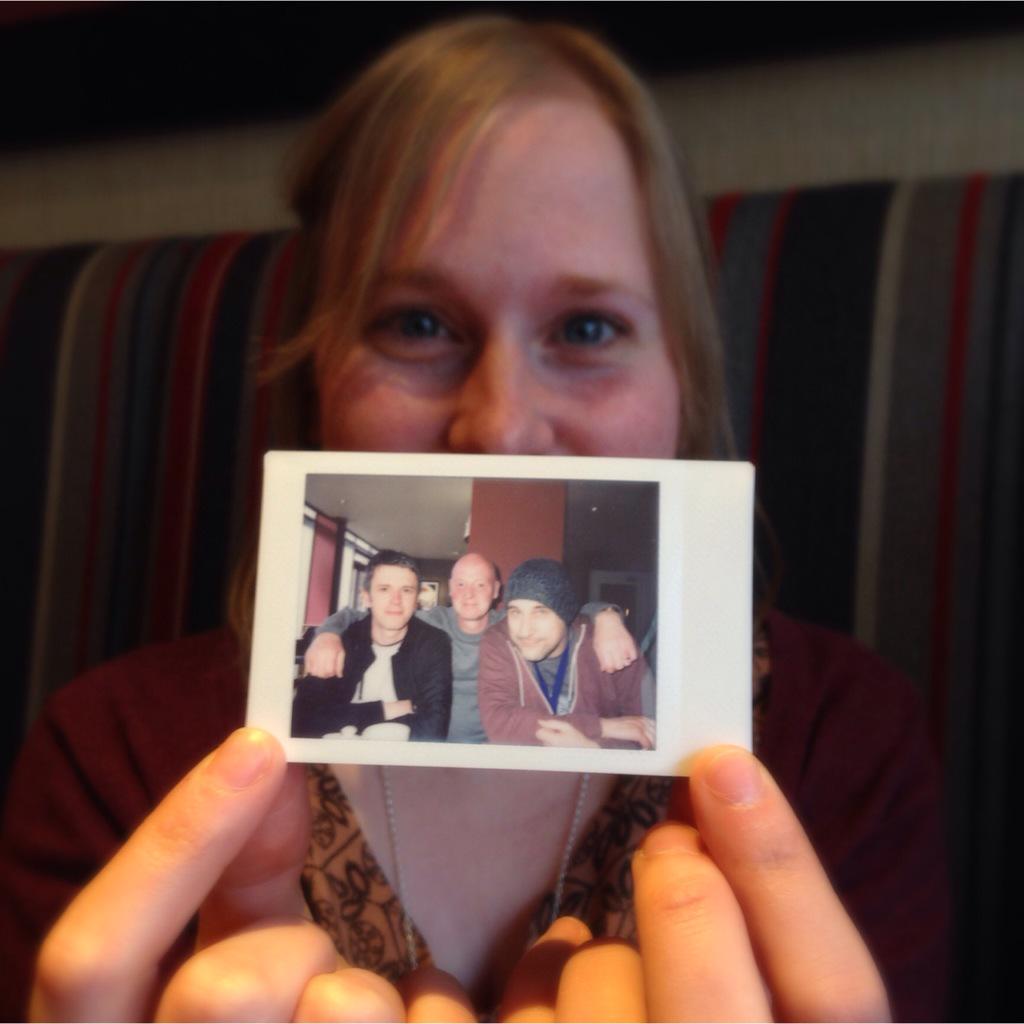 When Rick and I had planned this catch up I had discussed maybe doing a question and answer but I decided that I didn't want it to all be about the music that I wanted to write a post about my experience with the boys and not focus it all on their music but as new friends coming together. Of course we did discuss the band (I even got a sneaky listen of the new album) and how they were progressing with their new album that is due for release soon. Be sure I will be sharing this once I get it but we also talked about normal life stuff. We also discussed getting a cardboard cut out of Billy Boyd so the album could be released earlier and I could take promo shots. (Hint hint)
After a good hour it was time for me to go. I felt a little sad. I haven't felt so at ease with new people like this in a long time. The boys treated me like one of them, like I wasn't just a fan but a friend. Rick doesn't like the word fan. He much prefers the word pals.
It was a true pleasure being in their company and a moment I shall never forget. I can't wait to meet them all again and hope that one day I can take pictures of the band either live or promo. Thank you for inspiring me boys, thank you for making me feel normal and for treating me like a old friend.
For those of you who haven't heard their music you need to. You can find them on: