Lets Have An Adventure Link Up 10 - Alone Times and reflection.
23:30
I feels like such a long time since I last went out on my own and just embraced nature. Tonight I did that for the first time in a long time. Just outside my village there are these wonderful long rows of trees that I have always wanted to take photos in and tonight I ventured there with my camera in hand not really knowing what I would find, lets just say what I found wasn't pretty. Huge spiders and webs. My nightmare! I am terrified of spiders. Although I was unable to get amongst the trees due to the grass being too tall and surrounded by stinging nettles I kept walking and came to some wonderful open fields where I just sat down and listened to the sounds of the world. The idea of walking back through all those spiders really played on my mind and I couldn't focus on photos as much as I hoped I would but I got a few.
Sometimes adventures alone really allow you to reflect on life and what you want from it. I spend a lot of time really doubting myself and it really is draining. Comparing myself to others is something I do so often but I am not alone. Tonight a friend of mine on instagram told me how she does the same but she also reminded me that there are no right and wrongs to photography or any art. Its something I really do need to focus on, so I shall embrace as many adventures as I can so I can keep doing what I love and keep telling myself that I take photos for me and not to be like anyone else or as good as anyone else.
"let's have an adventure" is a monthly link up held on the 26th of each month. You can share old or new adventure posts with us. We would love to have you join us and help us create this wonderful community of fellow adventurer's!!!!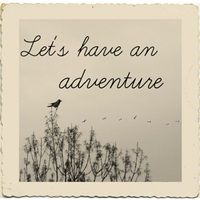 Link up: