Lets have an adventure Link Up 6 - In my element
01:04
From a young age I have always been an outdoors girl, spending most my child hood playing in parks, fields and forests. I was lucky enough as a child to live in between to parks one of which was a forest. I would spend hours making dens, catching frogs and generally getting dirty. So its no wonder that going on adventures are so important to me and this year I really do hope to have as many as possible, wedding planning permitting.
So as its Link Up day I wanted to share with you these photos of me in my element. I hope for the next Link Up to be able to show you some photos from Lee and I's next country bike ride. So fingers crossed.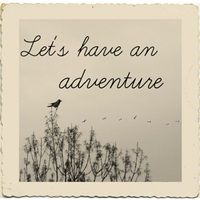 Lets have an adventure is a bi-monthly link up posted twice a month on 13th and 26th of each month.

This week we have two wonderful co hosts Fiona and Kate. Take a peek at their lovely blogs and love them as much as we do. Just click on their pictures below.
We are so honoured to have such amazing bloggers co host our link up and are so excited for the future of Lets have an adventure!