Lets Have An Adventure Link Up 5- Bike rides and sun sets
00:00
Recently I have been really poorly so finding the time to go on adventures has been so hard but before I came down with this awful winter bug the boy and I started our quest to exercise most days by riding our bikes. Exercise is not something I do but I have to say it has been so rewarding.
I haven't really been feeling myself in the way I look and feel and finally I have really kicked myself to do something about it and I decided for lent to give up, NOT EXERCISING. Sadly because I have been sick lent didn't work out for me but I am not giving up I am going to keep pushing myself.
Our first trip we went for a 7 mile ride, then we did a 5 mile ride the next day. Although we haven't been out riding since due to me being ill I am ready and raring to get back out on our bikes and go on more adventures. It really has been wonderful finishing work and heading out into the countryside and some of the sunsets we have seen have blown us away.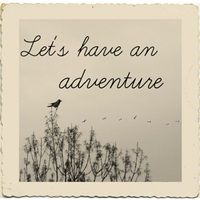 Lets have an adventure link is a bi-monthly link up posted twice a month on 13th and 26th of each month. Last time we had the pleasure of introducing our first co host and today I am pleased to announce our second co host the lovely Aby from you baby me mummy blog. Here is her url: http://youbabymemummy.com/